Christmas 2018/Seasonal Meat
Crowns (Local Free Range Bronze)  Whole turkey, legs removed Turkey  Code Size kg Serves Price 414 4.5+ 8 68.00 415 6.0+ 12 92.00 416 7.5+ 15 114.00 417 9.0+ 18 122.00 418 11.0+ 20+ 140.00 Boned & Rolled(Local Free Range Bronze)       Whole turkey, boned & rolled, includes stuffing       & streaky bacon      …
Christmas 2018/Seasonal Meat
Turkey Ballotine Boneless Turkey Breast stuffed with duck, chicken & stuffing, covered with streaky bacon Code Stuffing Serves Price 456 S/O 10 52.30 457 C/O 10 52.30 458 CH 10 52.30 Turducken (Local Bronze) Whole turkey boned & stuffed with chicken, duck and stuffing, covered with streaky bacon Code Stuffing Portions Price 459 S/O 16 100.00 460 C/O 16 100.00…
Christmas 2018/Seasonal Meat
Standard White Turkey Barn Reared from Essex Code Size kg Serves Price 77764 3.50 6 36.08 77765 4.00 8 40.89 77766 4.50 9 45.70 77767 5.00 10 50.51 77768 5.50 12 55.32 77769 6.00 13 60.13 77770 6.50 14 64.94 77771 7.00 15 69.75 77772 7.50 16 74.56 77773 8.00 17 79.37 77774 8.50 18 84.18 77775 9.00 19 88.99…
Christmas 2018/Seasonal Meat
Standard Bronze Turkey Free Range from Essex Code Size kg Serves Price 77750 3.50 6 47.03 77751 4.00 8 53.30 77752 4.50 9 59.57 77753 5.00 10 65.84 77754 5.50 12 72.11 77755 6.00 13 78.38 77756 6.50 14 84.65 77757 7.00 15 90.92 77758 7.50 16 97.19 77759 8.00 17 103.46 77760 8.50 18 109.73 77761 9.00 19 116.00…
Christmas 2018/Seasonal Meat
Our Turkey Breast Joints can be ordered with or without stuffing and are covered in streaky bacon Boneless Breast from White English Turkeys All joints covered in streaky bacon Code Size kg Stuffing Serves Price 350 0.9-1.0 None 4 18.15 351 1.2-1.4 None 7 24.60 352 2.3-2.5 None 10+ 43.30 353 0.9-1.0 S/Onion 4 21.15 354 1.2-1.4 S/Onion 7 28.60…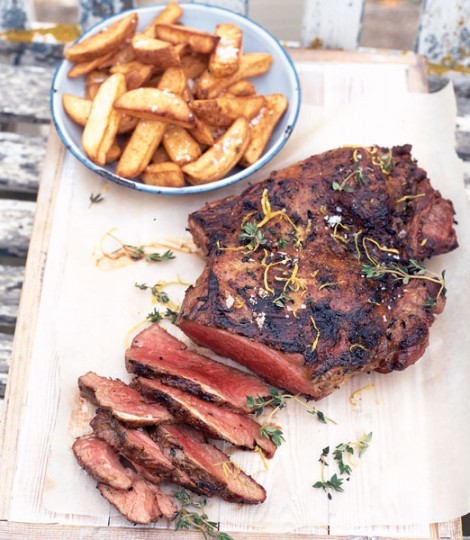 News/Offers in the shop/Seasonal Meat
Butterflied Leg of Lamb For a change why not try one of our butterflied legs of lamb marinated in Royal Mint and Rosemary, perfect for a warm summers evening or a weekend meal.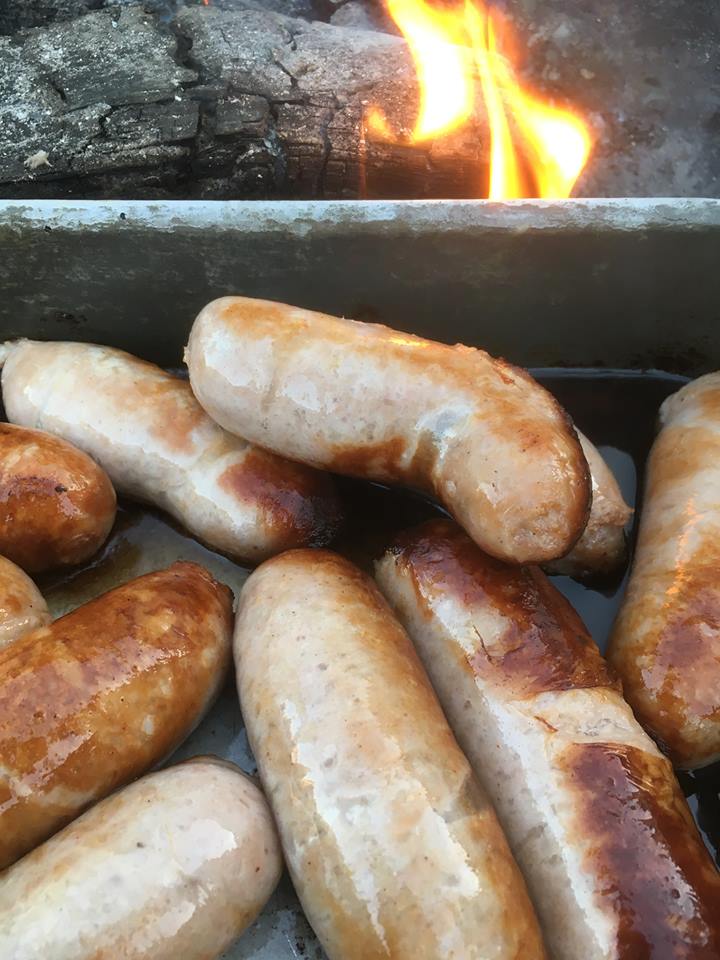 News/Other/Seasonal Meat
Alfresco Cooking Making the most of the beautiful weather that we are having at the moment, cooking some of our farmhouse sausages over our firepit. A prefect way to finish off the evening.
From Our Kitchen/News/Seasonal Meat
Great Range of Summer Party and Barbeque Food This year sees many new products for the summer season. We have launched a range of Tarts and Quiches, these are proving to be very popular and are all handmade in our kitchen. We have also introduced a selection of deserts and puddings, all using the finest ingredients and individually made onsite….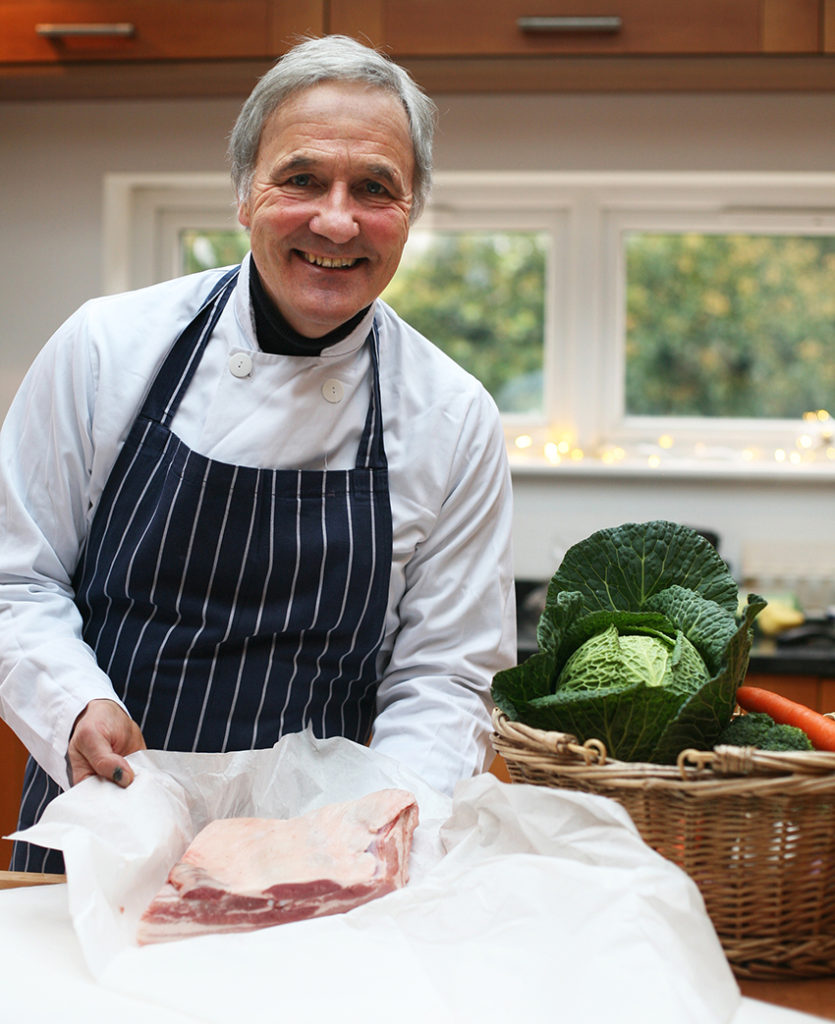 News/Offers in the shop/Other/Seasonal Meat
We wrap all our meat in environmentally friendly paper Sway Butchers has decided to take a step back 50 years by doing away with the use of plastic bags and wrappings and returning to recyclable and biodegradable paper to wrap fresh meat sold in their shop. David West, Sixth generation butcher and current owner of the Family business in Sway,…